We are going to a cinema theater now, don't worry i will not ask you a penny for tickets, IT'S FREE, are you ready ? 3...2...1.... Here we go....
"Dear Vivek, i love you dude... i want to live with you, i know you are in love with Tanisha, please ditch her for me, i will give everything for you dude everything, do you want me to bend the rainbows ? i will do for you... Should i ask moon to come at nights ? i will do for you dude i will do... please marry me" Jacob finished his dialogue.
Cut cut cut... Jump to this scene...

Showrukh khan proposes Sellman khan, throws a dozen poem and asks him out for a dinner, there comes a twist in restaurant, as they see Catherine Kaif dating Shallowika padukone...
They are Jumping to Switzerland, A ROMANTIC LOCATION.
There Catherine dances with Shallowika and Showrukh dances with Sellman, behind them a couple of black and white guys, singing in our regional languages..
HOW HORRIBLE ??
Now replace all film Jodi's with Actor Actor and actress actress... adorable or horrible ?

I really regret for making this post, a disgrace post you may name it, i don't wanna use or write these topics, everything has a yielding point right ? a point where our patience will break :D read the conditions below !
1) This post is all about Gay and Lesbian acts in INDIA.
2) If you don't wanna hear these words, please i request you to close the tab and delete your history,
3)If you are a gay or lesbian, don't think that i am offending you, am offending your ideologies.

* God created ADAM and GILCHRIST...
They both are enjoying the beautiful garden of Eden, a devilish serpent spoils their mind(just imagine), if they had married each other, will HUMANITY BE WHAT IT IS LIKE NOW ???

* 100 years ago, all male and all female alive on earth, decided to practice Homosexuality(just imagine though it is ridiculous), will we be here?


Some one termed Homosexuality as Against nature, what's wrong in it ???
When you have right to do what you like, why don't you give him rights to speak what he like to ??

You have 100% rights to do what you want to, i accept that and i respect that, see there is something called "SOCIETY".
We can't live for ourselves always, sometimes we need to live for others.
Society is a core part of our survival, without interacting and co living, it is damn hard to survive.

I am neither a member of Ram sena nor Rom sena... But if some stalker wants to walk nude in to a mall, will you allow him ?
It is his wish and interest, but it spoils someone's eye and their freedom.
Similarly, when you have some intimate relationship with a person of your gender, how ridiculous it is ?

You are going to a beach with your best friend(same gender), next to you there sits a Homo couples kissing each other, now how society will see you ?
This is a stupid society, people will talk bad even if you are a good one inside.
Indirectly you are bringing a disgrace to someone's freedom.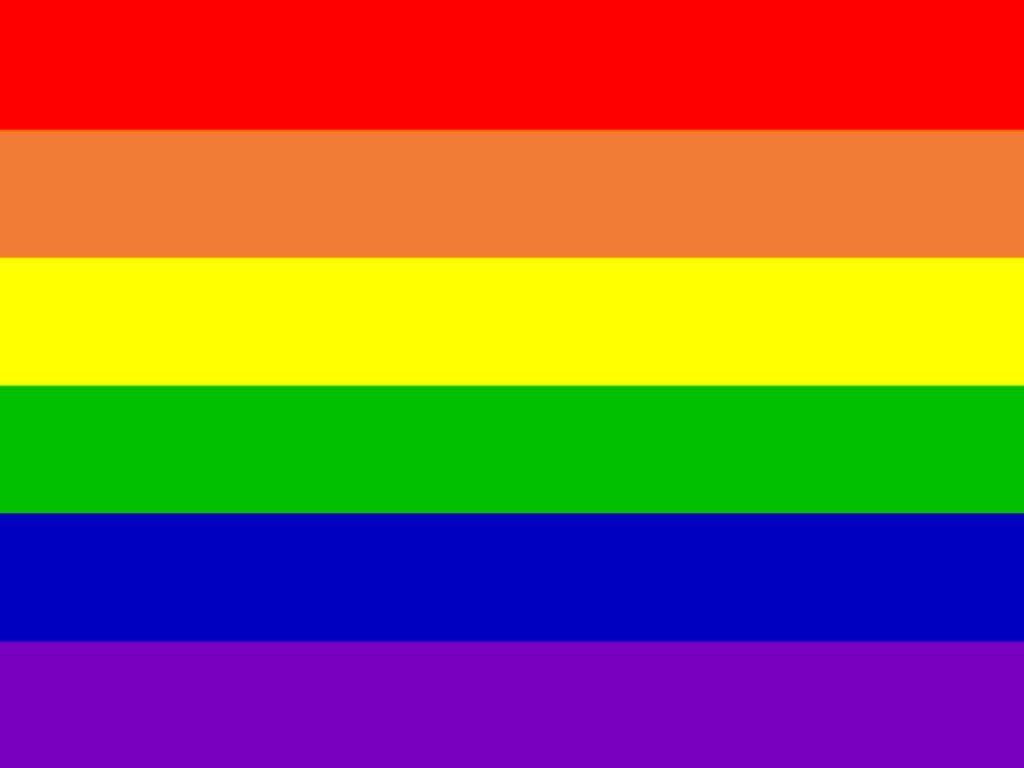 POINTS TO REMEMBER.

1) A man and man, a women and women, if they join hands as life partner, EARTH WILL BE SAVED AND ANIMALS will be saved, know why ? THERE WILL NOT BE ANY FUTURE HUMANS. so without humans this world will survive wonderfully.

2)Without the Help of science or without the help of a MAN and WOMEN, a gay couple or lesbian couple can't make kids, can they ?? so NATURE is that ??? Nature asks you to cull Humanity ?

3)Please, don't follow lesbian culture, already there is a scarcity for women, if all women chose an another women, where will men go ?
But Practice Gay, at least the sex ratio will be be tallied and guys like me will not face any competition to find a girl :D

4)Go to USA and BRITAIN, copy their technologies which saves life and which improves infrastructure, don't copy such useless things and spoil the generation which is already spoiled.

5)In India, most of the parents never allow a girl to have a combined study with a guy and vice verse(orthodox), if gay and lesbian acts are moved to common man, i am sure NO PARENT WILL ALLOW a guy to study with a guy and suspicion will come, it will spoil the beautiful Friendship !
6)Don't make true friends uncomfortable, i have a best friend... i love him a lot and i care for him, it doesn't mean that i want to have a relationship with him, LOVE and LUST are different.

7) I am no one to stand against YOU(gays and lesbians), i have no rights. but have some heart, as i said this society thinks everyone alike, for example... "Muslims faces a bad reception and they are facing still, know why ? because few bastards(terrorists) are Islam followers, just because of that so many Muslims faced cruelty, so don't make that position come alive for FRIENDSHIP !

8) I want this idiotic post to end, before that.. i know people will voice against me, there are some so called CRUSADERS, who thinks that standing against such issues will improve their image like SAVIOR..." Dude, this guys stands against anyone, wow he is a savior of GAY".
I am not a bloody stupid, who craves for attention. i don't support gay and lesbians.
9) People will QUOTE Khajuraho sculptures, that case is different... they have also given some other good things to follow, are you following ? you people will go there and piss at walls and will write your lover's name(hopefully an opposite gender).
Did ancient Indians did that ? i am no historian, as of i know... Historians believe these sculptures are made to lure people for KAMA life, one of the for way in Hinduism to attain Moksha, you people will see those sculptures and shout as if you have seen some WHITE CROW flying..

10) Some people will quote ANIMALS, Homosexuality behavior in animals they quote, Some ANIMALS shows loyalty, do you ? Most of the animals will not laugh, you too ??? Animals has less senses than Human(though many humans has same sense that of animals in numbers) do you have same sense of that animals ??
Show some difference.... Show some individuality... Show some Culture, why copy Homosexuality in Animals ? Copy their Loyalty... Copy their togetherness, copy their advantages and analyze their disadvantages, why do you see that Homosexuality in them ?

- For those who argues with erotic sculptures at temples, read this "
In the medieval period monastic Buddhism was prevalent and the people were losing interest in the married house hold life, and hence the temple were built with erotic sculptures and attract the people towards sex and family life to renovate Hinduism
."

This is an useless topic, there are many more topics to be discussed, but still i felt that, these words could help someone to think, just shared.. Don't take offense in them, if i have hurt you or if i have hurt your feelings, am sorry for that!
P:S-Dear commentators.. i dont expect anyone to follow my view, it is ABSURD to ask everyone to support my view, this is my blog and i write what i feel, But if you call me as HYPOCRITE(which i am not), i am no gay and i hate gays... so if you call me or accuse me any words personally, i dono who you are, if you call me hypocrite, I will find you and will break your teeth :D (feeble attempt to remake TAKEN dialogue :D) Chill yar, it's a joke(50% joke)...