Should Sports Bodies be headed only by Sports Persons? And if that sports person also happens to be a politician or if he holds a stake in a multi-million dollar franchise, will you accept him/her to be the head of the sports body?
Fascinated by reading the entries for IBL, here i pen one.
----------------------------------------------------------------------

Should sports bodies be headed only by sport person ?
Just say YES/NO, Replied ?
Fine let's move ahead....

1)"WALK IN INTERVIEW"
Reputed Construction company requires a fresher
CONDITION: Only B.TECH CIVIL ENGINEERING

2)"WANTED"
Imperial Group of hotels urgently needs a qualified manager for Chennai Branch
CONDITION: MBA(More than 75%), relevant experience.
Read them ?
DO you think they are expecting way much for their respective firm, i don't think so.
You can understand the pain only when you experience a pain and similarly you can be a PRO in a specific field ONLY if you have vast experience and knowledge in it.

Have you ever watched the film"Catch me if you can", hero of that film who is an intelligent thief and a smart fraud, will be asked to work as a COP who should find people who practices his post, Though it is a film(based on true story) message it conveys is hard and robust.

Well, let's play some blame game...
India has got a population in billions and more to come but still we stand as a malnourished kid in international arena. so what can we do ? lets run run run...

1) Farook Abdullah
2) Praful Patel
3) Rajiv Shukla
4) Shard Pawar
5) Suresh Kalmadi
and the list of POLITICIANS/SPORTS HEADS goes on...

By seeing this, i think we have to replace all Airplane pilots with City bus drivers.
Just imagine how ridiculous it will be if we ask an American to write a ghazal in Hindi and how about asking Shakira to dance Bharathanatyam ?

To become a politician you need nothing but money and to become head/ president/ secretary of a sport body, you need to be nothing but as a politician.

HOW CAN WE GROOM SPORTS IN INDIA:
A person when trained and nourished with proper hands, can reach heights irrespective of his color, caste and gender.
As an example, you can see an amputated South African sprinter flying through the tracks.

Indian football team and 1950 World cup, Have you read that story ?
Indians practiced and played without shoes, Indian football federation had no money to spend, as a result Indian team was not allowed to participate.

Indian hockey team, many of us are not aware of a fact that our national game is hockey(No NOT IPL) years back, there was a speculation.
Our media guys raised cameras, "4000Rs per match for hockey players ? SHAME INDIA SHAME" they said and days after, they started covering Poonam pandey from 360 degree.

Waste of Human resources,
Do you know, In kerala there will be an annual rowing competition, finest rowers will fight hard for a meek prize.
If IOA nourishes them with good guides, am sure India can expect a podium finish in that event.

Months back, a young archer sold her bow for a meager price, for ??
Just to fix the holes in her house, if she had 1% allowance of what you give for politicians probably we could have had sent one more contender along with our archery team.

Blaming cricket and saying it is the reason for impartial growth is nothing than a stupid absurdity, BCCI has good marketing techniques and they are strong enough to reject a government bill, reluctant and robust structure.
Why don't you make your Hockey federation like that ? if you can't then stop blaming cricket.

1)Poor infrastructure
2)Poor finance
3)Poor management
and if you are expecting a word "Strong" here i go,
1)Strong Nepotism
2)Strong stupidity and so on...
We have enough man power but we don't have enough guides to guide them to shores.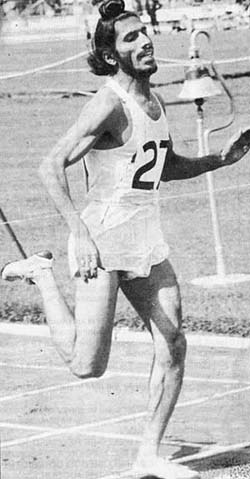 You politicians, take care of the ministry allotted for you and let the men wear men outfits and let the women wear women outfits. Fishes can only swim and they cant walk, Lions can never be a vegetarian, let the Lions rule the jungle and the tortoises take some rest.

Politician(also the chairman of state cricket board)- " What is this ? what are you doing with the funds, why that player is standing without a bat and helmet ?"Team Coach- "Sir he is our Umpire, he is not supposed to BAT"
Politician- "Ah i know that, why the goal keeper is standing too far?"
Coach- " saab, this is cricket and he is our wicket keeper"
Politician- "Bull shit, you know nothing and you are fired, get lost. "

At the same time, veterans like Milkha Singh, P.T Usha and more such well known players can be used as an advisory person to the sports bodies.
TO SEE AN INDIAN NAME IN ALL THE EVENTS OF OLYMPICS, we don't need men or women, all that we need is a place to train and a coach to guide and obviously a GOOD MANAGER, HEAD who can understand the pain of being a sportsman.

GIVE US A QUALIFIED HEAD, we can send our highest ever contingents in the coming Olympics, if China can do that, why cant we?


If we are guided properly and if the funds are used effectively, Indian National Anthem can be heard in most of the podiums and an Indian name will flash the screens and papers throughout that specific event.
It can be done(only with a proper HEAD and cant be done with aches)

And here i ask you again,
Should sports body be headed only be a person with relevant experience ??
Yes/No.

-
WWW.INDIANBLOGGERSLEAGUE.COM